Financial Strategies By Khai Rambo
Last Updated:

24th October 2021
Do You Plan to Buy Commercial or Industrial Property?
Second Property Loan only 45%? Affected by TDSR regulation?
How to maximise my second bank loan to buy Commercial/ Industrial Property?
Watch the financial strategies video
How to make your CPF work hard for you and withdraw cash money using it?
What if I can show you that you can own 2 properties and have cash money in hand?
Use the profit from one of your property to make more profit for you.
Watch the financial strategies video
How to do decoupling of a property?
Do not want to pay ABSD, Can you decouple?
Can your spouse take over your loan balance, can he/she meet the TDSR?
What about the CPF usage and profit sharing?
Watch the financial strategies video
Are you  an Foreigner who want to invest a property in Singapore but unable to pay 20% ABSD?
For example for a $700,000 property, you need to fork out CASH $330,000. is it worth?
How do you reduce the cost? Do you know u can reduce it by more than half? less than $100,000?
Watch the financial strategies video
In need of Cash for Children Education? Business Venture? Investment?
Do not want to sell your current property but need cash to buy another property?
Do you know you can cash out from your property that already has capital appreciation value?
Watch the financial strategies video
No income but want to buy property?
You already has property but do not want to sell or pay ABSD, can you still buy 2nd property?
Can I still use CPF to buy 2nd property?
Watch the financial strategies video
SOCIAL MEDIA MARKETING
With our digital marketing and social media tools, we target, track and convert potential leads for you. We will analyse and determine the demographics before we run our online campaigns. Every campaign is customised and optimised to suit your property, and come as a series (from the prospecting to retargeting stages).
HOME STYLING
First impressions matter. When buyers start their property search, they swipe through tons of photos just to find The One. With only have a split second to captivate a buyer's attention, you would definitely want your listing to stand out. To help you with that, we have our very own Professional Home Styling Team who can come in to beautify your house before snapping the winning shot.
Watch the financial strategies video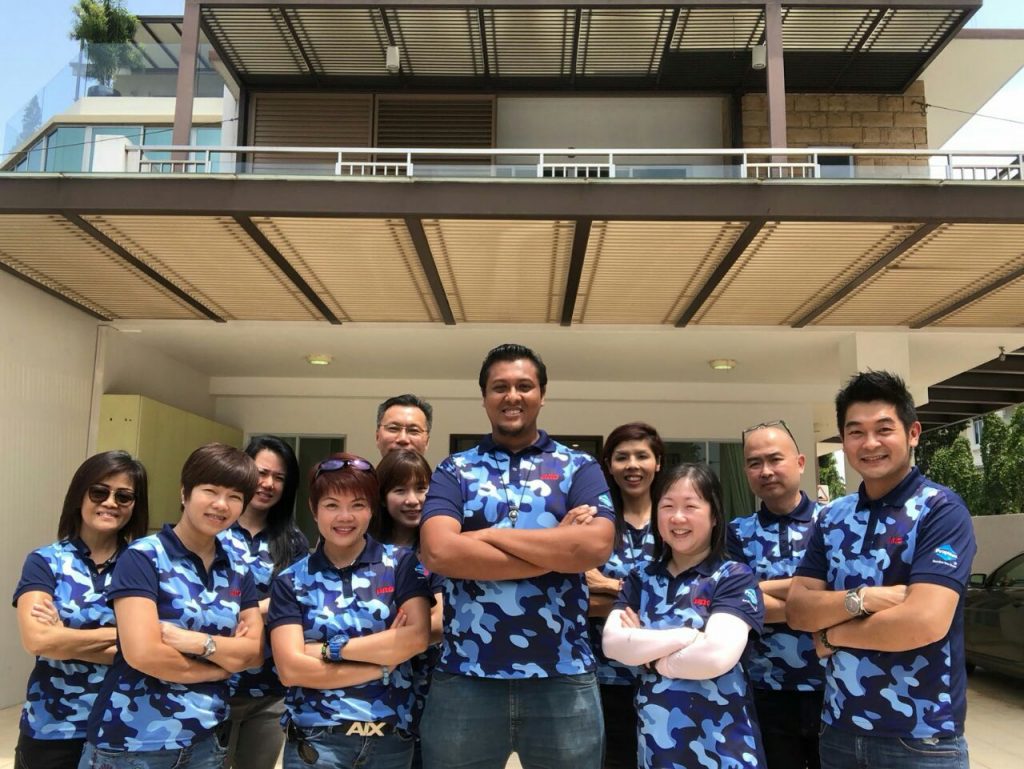 I am a professional in Singapore real estate and with 10 years experiences in banking and finance industry. One of the popular agent in Singapore. I am from Powerful Negotiators Group, with over 3000 agents which are the biggest team in Singapore.
I can help you to choose the "right" property in Singapore – whether you are an experienced investor, a first time buyer or a foreigner looking to move into Singapore.
My services cover you through the whole process – accurate financial computations, finding the property, negotiating the best price, making an offer, closing the deal and after sales service.
Besides knowing details about the listing, most important factor is to equip yourself with the current property market sentiments.
With the vast amount of projects being launched in the market, which is the best one suited to your needs with better potential?
On top of buying/selling/renting/upgrading, I have personally assisted many of my clients to restructure their property portfolio from owning 1 property to 2 or more properties "COMFORTABLY"
I have also helped my clients to spot properties with good potential upside. Thereby, in a way "PRESERVING" and also "GROWING" their wealth in a systematic way.
Adding on to that, I am equipped with several financing strategies that could aid you in your purchases. Do call me for a non-obligated sharing session to understand how to make your assets work harder for you!
No Stress, No Fuss, No Obligations. A Nice Coffee while we discuss more to know your needs and wants before proposing a plan suited for you moving forward
Having the right property agent to guide you

A stress free mind on which property suits your budget

Documentation and paperwork needed for applying loans

Time save on viewing multiple properties with other different agents

​​
Book An Appointment to view your preferred units & get more information, floor plans, & Free Financial calculation.
Do Not Buy, Sell or Rent unless you have the best plan for yourself and your love ones.
Fill up the form on the right to FREE consultation from your friendly agent RAMBO, and Latest Market Sentiments!
 Strictly no spam policy.